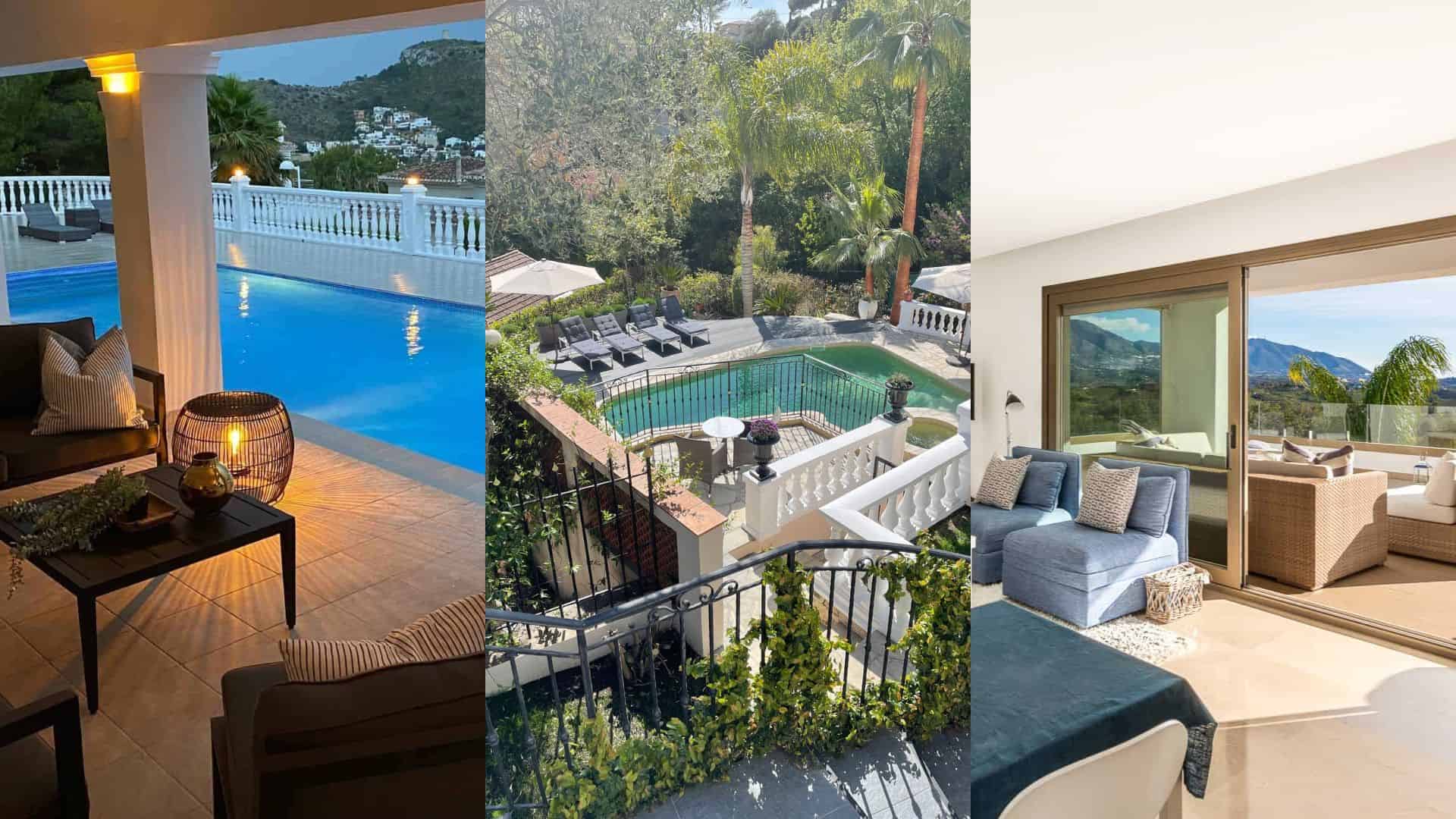 Association I – Resale of a shareholding
Our first association that was started in the middle of the Corona pandemic. Despite this crisis, Club Fivecation I was fully subscribed within the budgeted twelve months. The interest in subscribing varied greatly based on the news flow, but it was fully subscribed after twelve months. As a member of Association I, you are co-owner of one of our flagships, the villa in Moraira (Valencia area), a modern and first-class sports apartment in La Cala Mijas (Costa del Sol), a villa in Vence (Provence) whose outdoor environment / pool area makes the birds sing and a sports and ski apartment in exclusive Courmayeur. You are happy to return to these wonderful properties and appreciated destinations, time and time again.
Sales in Association I began in April 2021 and the first co-owner used the villa in Moraira in June 2021, the apartment in La Cala Mijas in July 2021, the villa in Vence in April 2022 and the Sports apartment in Courmayeur in December 2022.
You become a co-owner of four properties, but by Swapping between the associations, you can enjoy up to twelve fantastic properties in as many unique destinations.
Resale: An existing co-owner wishes to sell their share. Please contact us for further information.
Click below for property information, pictures and destination description regarding Club Fivecation I.
Discover the Club Fivecation I properties